Our pharmacy services provide professional and convenient service to our patients. They work closely with our providers and nursing teams to deliver exceptional healthcare with a focus on quality patient care for you and your family. We offer competitive prices for patients and many easy ways to get your medications refilled. With email and text reminders, home, and bedside delivery, we strive to make it quick and easy to fill your prescriptions.
Our locations are found inside our clinics, offering a one-stop approach to meeting all of your healthcare needs. We stock a full line of prescription drugs, diabetic supplies and over the counter medications. We also offer counseling and consultations as part of our integrative approach to healthcare, helping you to get well and maintain excellent health.
Central Pharmacy is proud to announce that it has earned URAC accreditation in Specialty Pharmacy. URAC is the independent leader in promoting healthcare quality through leadership, accreditation, measurement and innovation. By achieving this status, Central Specialty Pharmacy has demonstrated a comprehensive commitment to quality care, improved processes and better patient outcomes.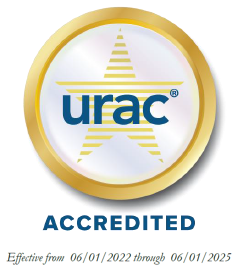 Patient Assistance Program Applications